Can't see it? Click here to view it.
Dear HTE Distributors,
The COVID-19 pandemic is having a severe impact on the health and economy of America. In this unprecedented time in our history, we would like to wish your family health and safety. It is time like this we should come together to defend our health and defeat the pandemic.
So many people around the world have benefited from HTE's SOQI products in the past 30 years, and now is the time to share our products with your loved ones and friends more than ever. This month we are offering great special prices and FREE SHIPPING on all four major machines we carry. Together we will power through this pandemic! Stay healthy, America!
HTE Management Team
NOTES:
No telephone support during this time. Please contact CSR via email (csr@hteamericas.com) or HTE USA Facebook Messenger. (https://www.facebook.com/HTEUSA/ )
Please email the order form to csr@hteamericas.com to place your order. You can contact our CSR for the Stay Healthy America sales order form.
You can also take a picture of the order form and send it to 626-420-4167 (for text messages and pictures only)
Shipping is available at this time until further notice.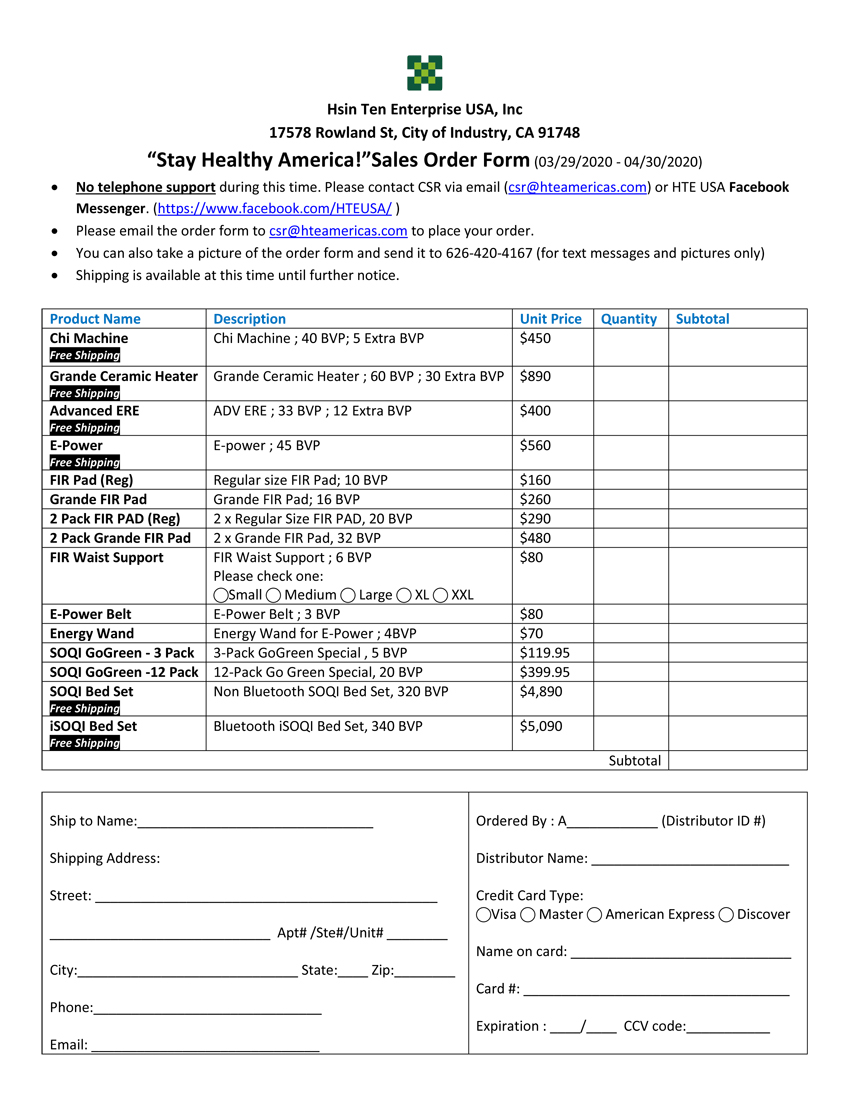 Please do not reply to this e-mail directly! If you have any questions please e-mail to CSR@hteamericas.com. To ensure you can receive the latest email updates from HTE Americas, please add hteusa@htesoqi.com to your address book or list of approved senders. Click here to unsubscribe from HTE Americas E-Mail list.