Can't see it? Click here to view it.
Dear HTE Families,
The recent increase in tariffs has affected almost all businesses and industries, and HTE is no exception. As a result, we feel it's necessary to adjust the Special Offers accordingly. We have strived to keep the new Special Offers within a reasonable price range by absorbing some of the new costs to us in order to continue to provide affordable and competitive products on the market.
We encourage you to take advantage of the current Special Offers in the month of June because the new prices will take effect on July 1st, 2019...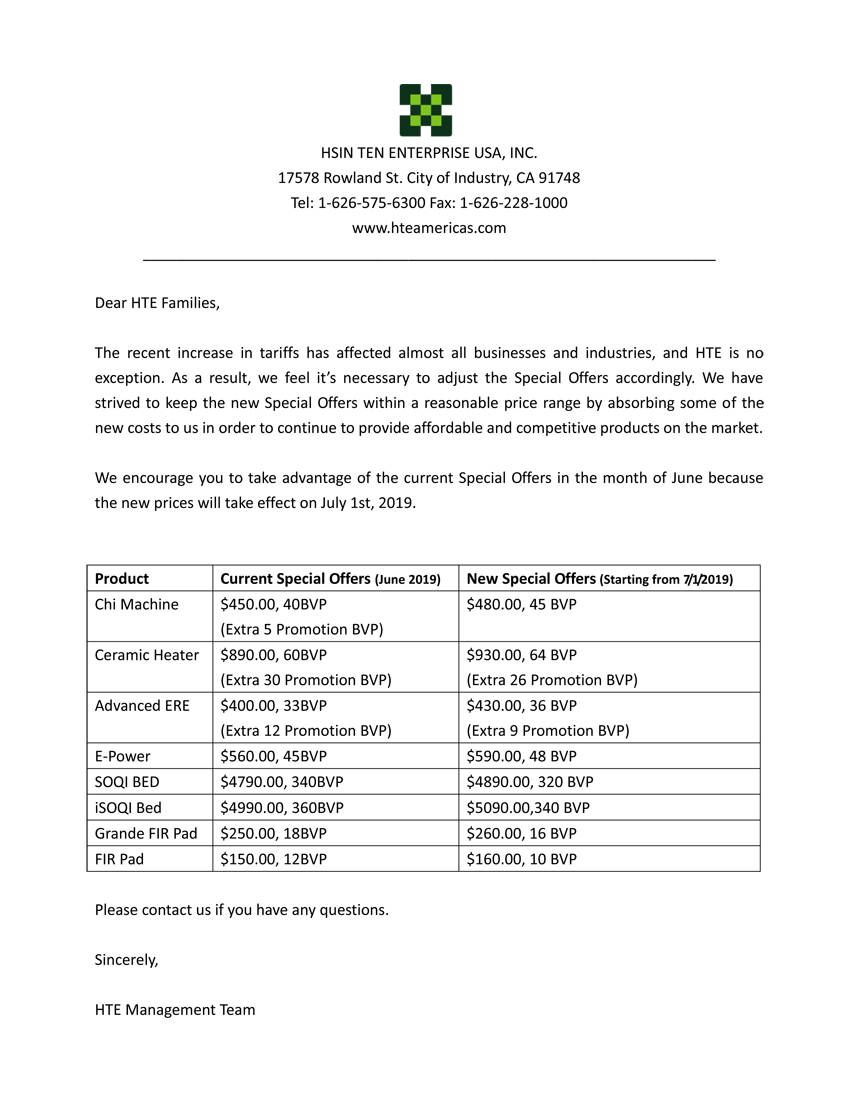 Please do not reply to this e-mail directly! If you have any questions please e-mail to CSR@hteamericas.com. To ensure you can receive the latest email updates from HTE Americas, please add hteusa@htesoqi.com to your address book or list of approved senders. Click here to unsubscribe from HTE Americas E-Mail list.